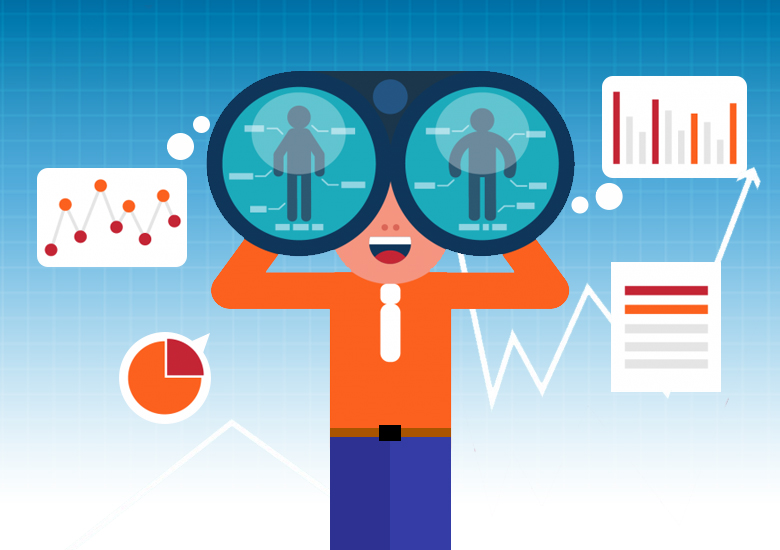 All business organizations should operate in a competitive environment for significant growth. And for this, understanding and keeping a track of what your competitors are doing should be an essential part of your marketing strategy. This is important for both entrepreneurs and small business owners. Analyzing the market competition helps the organization to identify various business opportunities, discover their own weaknesses and flaws and build strategies that can improve their position in the marketplace. Since, businesses are not willing to take the risk while creating a digital marketing strategy, so a competitor analysis is a must to remain successful in the market.
Understanding competitor analysis?
Competitor analysis can be defined as a process of comparing your company, services or products against other competitors within the industry in a systematic manner. It is an integral part of strategic planning and is used by digital marketing companies to establish their marketing plans, tactics and company goals. It is also an investment, which is small, but generates remarkable insight into the market that is around them. It is by analyzing the competition that business owners can come to know about the best practices and also know what mistakes to avoid.
Some advantages of conducting a Competitors analysis:
Define market trends:
Competitive analysis reflects the latest trends of the market and provides the advantage of spotting the opportunities that can differentiate your product or services. Sometimes going against the common trend can attract small, but loyal customers and that would open up a new market for your business.
Effective positioning:
Market positions are used to learn the benefits that consumers believe in separating your company and products from your competitors. Such clear understanding of the customers helps to build the brand image and market position where customers having unique needs seek services from your organization.
Understanding the market gaps:
Doing a competitor analysis enables the strategic business planners to create and spot unserved and underserved areas in the market and this helps them to offer unique service models ranging from high quality to low quality, high price to low price and etc. The competitor's map will reveal the most competitive areas in the local market when looking for market gaps.
Product enhancement:
Understanding what other companies are doing and analyzing the results, especially when it is related to technology helps to engage in enhancing your products and services. In the highly competitive market, keeping your products updated with latest features is the mantra for success. With competitor's analysis, you can have a clear understanding of what your competitors are doing and what they are improving for future product release. Knowing the directions in which they are taking their product lines will help you to develop products and plan to take a step ahead of your competitors.
Plan market entry and improve offerings:
Timing plays a great role in the success of a product launch. Some companies want to be the starters and some others opt for a second mover position. Competitive analysis helps you to understand the schedule of product launches of other brands. And this is useful in establishing your timeline for product launches. Finding your own weaknesses can help you to improve your product performances and keep up with the customer's expectations.
In simple words, competitive analysis helps to spend time to look at the future ahead and effective strategy formulation helps to track the market movements, improve products and services and also pay attention to one's weaknesses.