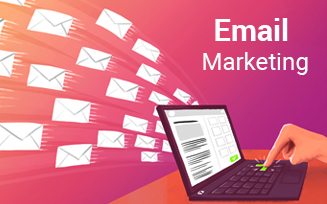 Digital Marketing Course
Email Marketing Certification Course
Strengthen customer relationships and promote your products and services
Connecting with people through their mailboxes has allowed business owners to create customized marketing messages and send them to specific segments of the audience base. Email marketing is a popular means to reach out to thousands of potential consumers at a relatively low cost when compared to other forms of advertising or media exposure. It is an effective tool that maximizes your business' capability and helps to spread essential information about your services or products. Sending an email with a purpose enhances relationship with the customers and encourages their loyalty.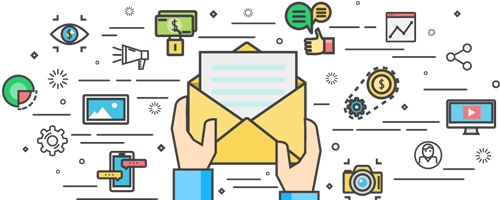 Email Marketing_course_syllabus
Introduction to Email Marketing

Email delivery structure
Increase brand awareness
Build customer base

Email design and functionality

Email content creation
Data and domain management
Impressive creatives

Email optimization and testing

Testing the email
Optimizing the email
Improve the performance

Report generation and analysis
Latest automated tools
Generate more returns
What you will earn with an email marketing certification?
Learning the advanced strategies and tactics will help you grow your business and also help build your career.
Stay updated about best practices
Deliver quantifiable business results
Become a certified professional
Grow and expand your business
Join a community
How email marketing can help your business grow?
Low costing
Increase brand awareness
Create personalized messages
Quick information spreading
Easy tracking sales
Modes of Training
Class Room Training

Weekend Experts Training

Online Training

Video Tutorials
100 % Placement Assistance
What you can do as an expert?
Maximum Reach
A strategic email marketer will always be able to reach out to the maximum target audience.
Build brand
Building brand credibility is imperative for the success of your business and this can help you generate loyal customers and increase repeat customers.
Test and measure
Test and measure the email for performance so as to gain the maximum benefit of driving traffic and increasing sales.
Who Can Participate?
Students/ Individuals/ Beginners
Web Marketers
Entrepreneurs
Working Professionals
Freelancers
Learn From Industry Leaders
Mrs Subhra
(Digital Marketing Director)
Mr Vipin
(SEO & Analytics Expert)
Mrs Sonali
(Social Media Expert)
Mr Prince
(Google Adwords Expert)
Our Training Center
Bhubaneswar
DishaaPro Trainings Pvt Ltd
E1/1 JSS STP, In front of Trident
College, Infocity,
Bhubaneswar – 751024
Noida
Dishaa Pro Trainings Pvt Ltd
A-126 , Ground Floor,
Sector-63,
Noida – 201301
Share this post: on Twitter on Facebook on Google+
Success Stories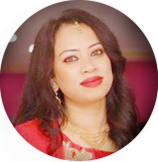 Nibedita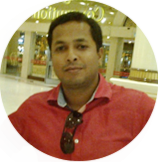 Ajit KR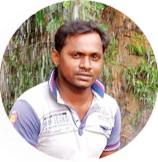 Satya Ranjan Majhi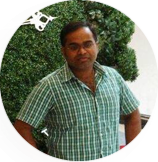 Swayam Satpathy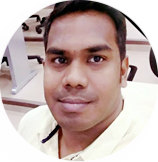 Pabitra Kumar Sahu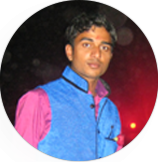 Rohit Kumar Nayak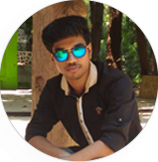 Saswat Pradhan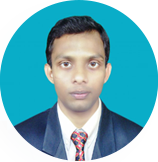 Shivananda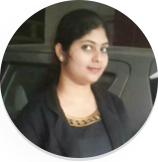 Geetisudha Panda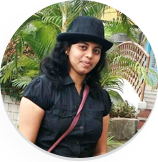 Sudeepta Mishra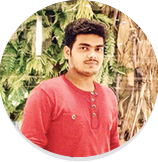 Sudhanshu Sekhar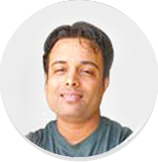 Biswajit Mishra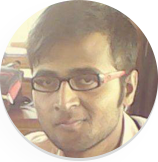 Rajesh Kumar Mishra
Top 5 Queries
Can I pay the course fee in installments?
Regarding this, you can talk to our executives and based on your specific personal reasons you can make the payment in two installments.
Do you provide certificates after the course is…
Yes, once the course is successfully completed, we issue a certificate of completion on stringent parameters. But it is vital to meet these parameters and standards of performance.
What are the qualifications needed to do the…
A degree is mandatory to start your digital marketing course. So, anyone with a bachelor's degree is eligible and can pursue the course. Young students, professionals and business owners from varied fields can join.
Why should I use digital marketing for my…
Digital marketing strategies often help businesses to stay ahead of your competitors. The platform helps you to reach various channels, wide range of audience base and offers better returns for time and money.
Are the courses very costly?
Every course has its own fee structure, and our courses are framed in such a manner that everyone can join without being worried about the fees. The fee structure may vary based on the course chosen.
Why digital marketing is the future?
The trend in advertising has changed a lot and today viral advertising is grabbing attention and social media also plays an important role. Gaining visibility online and promoting your brand is important, which can be done through digital marketing.