Strengthen customer relationships and promote your products and services
Connecting with people through their mailboxes has allowed business owners to create customized marketing messages and send them to specific segments of the audience base.Email marketing is a popular means to reach out to thousands of potential consumers at a relatively low cost when compared to other forms of advertising or media exposure. It is an effective tool that maximizes your business' capability and helps to spread essential information about your services or products. Sending an email with a purpose enhances relationship with the customers and encourages their loyalty.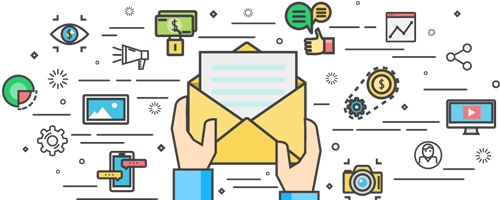 What you will earn with an email marketing certification?
Learning the advanced strategies and tactics will help you grow your business and also help build your career.
Stay updated about best practices
Deliver quantifiable business results
Become a certified professional
Grow and expand your business
Join a community
How email marketing can help your business grow?
Low costing
Increase brand awareness
Create personalized messages
Quick information spreading
Easy tracking sales
Training Course Content Google adwords and PPC
Introduction to Email Marketing

Email delivery structure
Increase brand awareness
Build customer base

Email design and functionality

Impressive creatives
Email content creation
Data and domain management

Email optimization and testing

Testing the email
Optimizing the email
Improve the performance

Analysis and automation

Report generation and analysis
Latest automated tools
Generate more returns
What are the core objectives of your email marketing course?
Email marketing mainly includes sending marketing messages to clients or targeted audiences using email. Candidates joining the course can learn to promote their products and services by creating engaging, promotional content and using effective email marketing strategies. You will also learn to build loyalty and trust, create brand awareness and maintain a long-lasting relationship with the audience.
What are the skills that I can learn by joining your course?
With our course, you will gain skills in using email as a medium of communication to draw more traffic to your site, understand the intricacies of an effective email marketing, develop campaigns that have an appeal to the consumer base, create engaging content, pitch business effectively and also identify the consumer's milestones and customize the content accordingly.
Who can join the course?
The course can be done by any business owner willing to generate a higher revenue, marketing professional, bloggers, affiliate marketers, aspiring professionals in the marketing field, any graduates and freelancers.
Where can I see myself going professionally after completing the course?
At Dishaapro, we always insist on developing marketing professionals and leaders for tomorrow by transforming fresh minds to masterminds. Our training program will help you to build expertise in creating and implementing email marketing strategies and once you are an expert in it, you will have ample job opportunities before you or you can be a pro in evaluating email marketing strategies for your business.
I am a marketing professional. Do I need to learn email marketing?
With the growing contribution of email marketing strategies in business, it is becoming vital for every marketing professional and business owner know how to create, write and send emails to promote business.
At the end of the training course, you will have to solve a quiz and submit the project assignments. Once you have completed everything, you will be awarded with a certificate, which will prove your technical skills.
Success Stories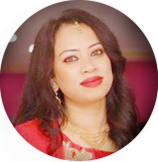 Nibedita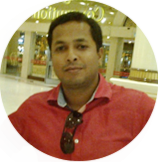 Ajit KR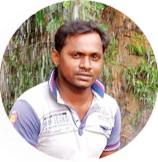 Satya Ranjan Majhi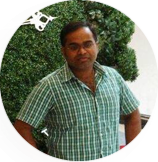 Swayam Satpathy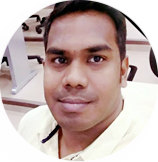 Pabitra Kumar Sahu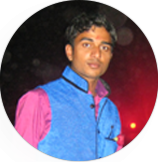 Rohit Kumar Nayak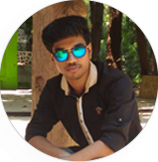 Saswat Pradhan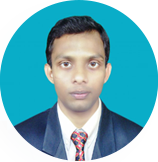 Shivananda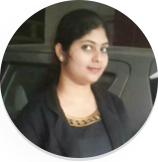 Geetisudha Panda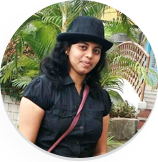 Sudeepta Mishra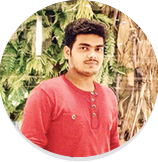 Sudhanshu Sekhar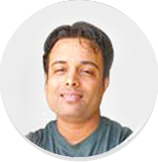 Biswajit Mishra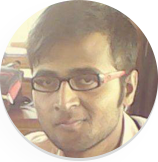 Rajesh Kumar Mishra
Top 5 Queries
What kind of salary can I expect after…
Animation is totally a creative field and so the salary will also depend on your creative talent.  However, the pay scale can increase within a very short period of time based on your ability. If you are able to showcase your potential to the fullest, then you are sure to…
Will you offer a job placement after I…
Animation is a self-driven career and getting a job in a reputed organization entirely depends on your animation skills and creative bend.  But to give maximum opportunity to the students, we will help to prepare the resume and get interviews with some major companies and studios in the entertainment or…
Will I be able to work on any…
Dishaapro believes in sharpening the theoretical learning together with practical trainings. We will offer some live projects that we are at present working on under the able guidance of our trainers. But this will only be offered depending on your learning process and your creative skills.
What is the eligibility of joining the animation…
A student who is willing to join our animation course should clear his or her 10+2 or 12th equivalent with a minimum of 50% marks. The candidate should have some basic idea about drawing, but does not have to be an expert in it.
If my drawing skills are not good, is…
Yes of course. It is true that drawing is considered to be the basic skill for an artist to become a good animator, but this can actually be mastered through practice and proper training. The animation and multimedia industry is looking at candidates having creative skills and this is even…
What is the scope of animation in India?
In India, the animation industry is still in a very nascent stage and so it holds a lot of promises in the coming years. With huge outsourcing work coming to India, there will be a great demand for skilled animators to work on international projects. Besides the animation industry, the…
Can I pay the course fee in installments?
Regarding this, you can talk to our executives and based on your specific personal reasons you can make the payment in two installments.