Gain customer insights with powerful marketing tools for businesses of varied sizes
Turning insights into actions is the prime focus of every business organization. Google web analytics are used to measure, collect, track and analyze internet data to optimize web usage. Google web analytics course imparts knowledge on various aspects of Web analytics, qualitative search and reports, multi-channel analytics and many more. The course helps candidates to discover tools that help to assess the visitor's behavior on website and use the data to take crucial decisions for business growth.
Learning with us will also help you to
Prepare for Analytics exam
Determine customer behavior and traffic information
Analyze the data and take informed business decisions
What you will earn with a Google Analytics certificate?
Attain globally recognized certificate that validates professional knowledge
Lucrative job offers in the digital marketing industry
Proficient in latest tactics and technologies
Create data analytics and reports to enhance website performance
Take smarter marketing decisions and improve campaigns
Thrive online with Google Analytics skills
Know the Visitors
Get to know who your visitors are, what they are looking for and their geo location.
Track their Behavior
Track user behavior through your website and consider web changes accordingly.
Conversion Optimization
Based on statistics, you can optimize your website's performance and boost conversion rates.
Who Can Participate?
Students/ Individuals/ Beginners
Web Marketers
Entrepreneurs
Working Professionals
Freelancers
Training Course Content Google Analytics
Getting started with Google analytics

Importance and core analysis techniques
Creating a measurement plan
Conversions and attributions

Using Google analytics data

Understanding and using the data
How Google analytics works
Key metrics and dimensions defined

Collecting Actionable data

How to gather data with Google Analytics
Creating an account
Understanding the account structure
Setting up goals and basic filters
Collecting campaign data

Google Analytics reports

Reporting overview
Audience and acquisitions reports
AdWords reports
Behavior reports
Custom reports and dashboards

Navigating conversion reports

Goal flow report
Multi-channel funnels report
Ecommerce and attribution reports

Data analysis and reports assessment

Digital analytics fundamentals assessment
Google Tag Manager implementation
What is possible through web analytics?
Web analytics allow you to use statistical algorithms and then leverage computing power to analyze, explore and understand the data and gather deeper insights from it. Analytics reports help to make better business decisions.
Who should attend this course?
Web analytics training is ideal for senior marketers, entrepreneurs, individuals willing to specialize in web analytics, budding marketers or students.
Who will award the certifications?
DishaaPro will offer the certification on Web analytics.
Do you offer any money back guarantee?
Yes! After attending your 1st online session or within 7 days of joining our course, if you are dissatisfied, then you can ask for a refund. We will refund you the entire amount, but at the same time we will not be able to offer any refunds in any other cases.
What will happen if I miss any of my live session due to some unavoidable circumstances?
In case you miss any of your live session, you can put up a request and we will provide you with the recording of the session for the course.
At the end of the training course, you will have to solve a quiz and submit the project assignments. Once you have completed everything, you will be awarded with a certificate, which will prove your technical skills.
Success Stories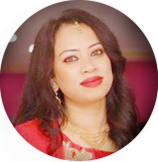 Nibedita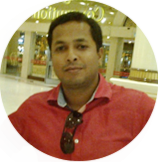 Ajit KR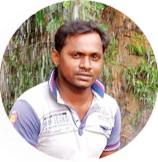 Satya Ranjan Majhi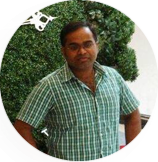 Swayam Satpathy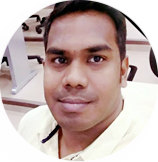 Pabitra Kumar Sahu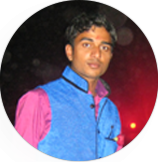 Rohit Kumar Nayak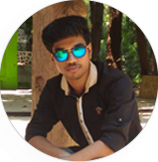 Saswat Pradhan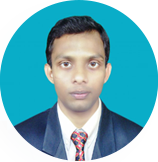 Shivananda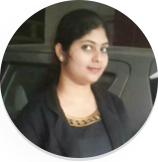 Geetisudha Panda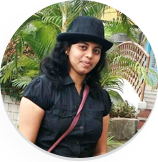 Sudeepta Mishra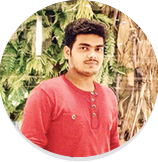 Sudhanshu Sekhar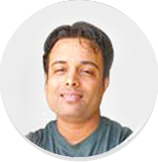 Biswajit Mishra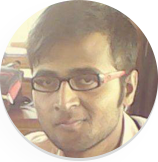 Rajesh Kumar Mishra
Top 5 Queries
What kind of salary can I expect after…
Animation is totally a creative field and so the salary will also depend on your creative talent.  However, the pay scale can increase within a very short period of time based on your ability. If you are able to showcase your potential to the fullest, then you are sure to…
Will you offer a job placement after I…
Animation is a self-driven career and getting a job in a reputed organization entirely depends on your animation skills and creative bend.  But to give maximum opportunity to the students, we will help to prepare the resume and get interviews with some major companies and studios in the entertainment or…
Will I be able to work on any…
Dishaapro believes in sharpening the theoretical learning together with practical trainings. We will offer some live projects that we are at present working on under the able guidance of our trainers. But this will only be offered depending on your learning process and your creative skills.
What is the eligibility of joining the animation…
A student who is willing to join our animation course should clear his or her 10+2 or 12th equivalent with a minimum of 50% marks. The candidate should have some basic idea about drawing, but does not have to be an expert in it.
If my drawing skills are not good, is…
Yes of course. It is true that drawing is considered to be the basic skill for an artist to become a good animator, but this can actually be mastered through practice and proper training. The animation and multimedia industry is looking at candidates having creative skills and this is even…
What is the scope of animation in India?
In India, the animation industry is still in a very nascent stage and so it holds a lot of promises in the coming years. With huge outsourcing work coming to India, there will be a great demand for skilled animators to work on international projects. Besides the animation industry, the…
Can I pay the course fee in installments?
Regarding this, you can talk to our executives and based on your specific personal reasons you can make the payment in two installments.