Produce results with effective campaigns for your online business

Google AdWords is an advertising system that fixes cost per click on certain specific keywords for clickable ads that appear in the SERP. Pay Per Click (PPC) advertising allows a business to run paid search campaigns through sponsored ads and increase the ROI. Dishaapro's expert PPC and AdWords training course have been designed by specialists to help you gain the most from them. The course covers everything from AdWords and PPC basic principles to creating effective and well-structured campaigns.
As an AdWords and PPC expert you can
Using AdWords and PPC is an effective means to drive highly target traffic to your site in a relatively quicker time frame and especially when they are ready to convert.
Increase web traffic in minimum time
Target potential audience
Improve the visibility of your products and services
Generate profit faster than any other online strategy
Measure results
Increase earning potential
Benefits of getting a Google AdWords and PPC certification
Opens up great job opportunities
Increases your earning potential
Gain a definite edge on your competitors
Improves PPC account performance
Enhances knowledge of various services and tools
Allows to expand the customer base
Become an AdWord Guru and help to:
Setup Campaign
Setup AdWords and PPC campaigns for any site based on the budget and targeted audience.
Plan Strategy
Track and monitor the campaign and optimize the performance of the ads.
Quick Leads Generation
Increase the Click through rates and generate potential leads for the business within short time.
Who Can Participate?
Students/ Individuals/ Beginners
Web Marketers
Entrepreneurs
Working Professionals
Freelancers
Training Course Content Google adwords and PPC
Google AdWords

Introduction to AdWords
Benefits of AdWords from other Platforms
Setup an AdWords Account
AdWords Dash Board Overview
AdWords Interface Overview

Creating First Campaign

Understand Objective of Campaign
AdWords Account Limits, Bidding and Budget
Ad Scheduling, Ad delivery, Demographic bidding
Flexible bid strategies
IP exclusions

Ad groups and Keywords

About Ad Group
Types of keyword Match Types
Use of Keyword Planner
Quality Score
Auction Insights Reports
Columns Customization
Alerts Setting
Application of Filters
How to Identify and Remove Duplicate Keywords

Ad Formats & Ad Extensions

Text ad
Image ad
Video ad
Ad Text Trademark Policies
Dynamic Keyword insertion ads

Conversion Tracking

Purpose of Conversions
Generate the Conversion Tracking Code
Tracking the Cross Conversions
Conversion Optimizer
Enhance CPC

AdWords Tools

Change History Tool
AdWords Editor (Standalone) Tool
Google Analytics Tool
Display Planner Tool
Merchant Center for PLA's
Feeds
Opportunities Tab
What is the focus of your AdWord course?
Our online training AdWords course ensures that you have complete knowledge of Google Advertising. You will get a great exposure on Google Pay Per Click and an in-depth understanding of all the major aspects that include Google Ads Network like mobile and video, search display and etc. Our focus is to offer you a solid knowledge of Google Ads and make you job ready.
Who should consider this course?
Aspiring digital marketers, traditional marketers willing to use latest marketing techniques, Entrepreneurs and business owners can do this course.
What are the job prospects once I get certified?
The certificate will approve that you have domain knowledge in the field of digital marketing. This will open up great job opportunities and enable you to gain entry in companies like Ebay, Amazon and other top organizations with a very good pay package.
How does your online self-learning training work?
Students who have enrolled in the self-training course will move through a structured pattern, which will help them to study according to their convenience. The training is offered with latest video lessons and course material so that students can have a complete overview of all the course modules.
Whom should I contact to gather more information about this training course?
You can get in touch with our executives by giving a direct call or join our Live Chat session for support. You can also write to us and we will get back and solve your query soon.
At the end of the training course, you will have to solve a quiz and submit the project assignments. Once you have completed everything, you will be awarded with a certificate, which will prove your technical skills.
Success Stories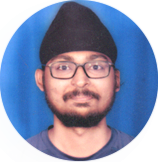 Harsh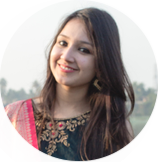 Prathama Sarangi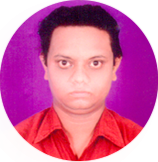 Nehar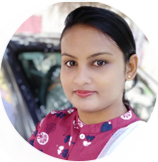 Jasmine kausar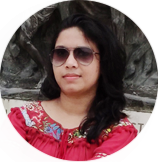 Anjana pradhan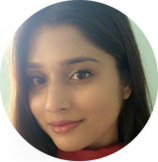 Soumyaa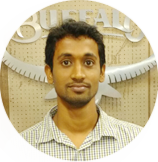 Manas Kumar Roul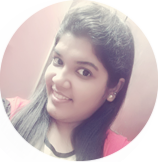 Soumya Tripathi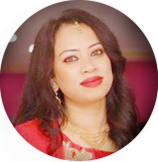 Nibedita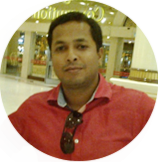 Ajit KR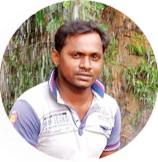 Satya Ranjan Majhi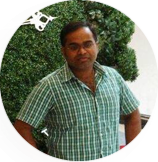 Swayam Satpathy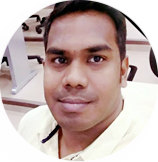 Pabitra Kumar Sahu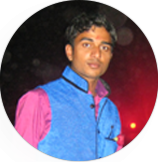 Rohit Kumar Nayak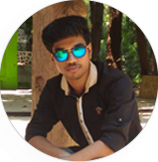 Saswat Pradhan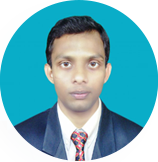 Shivananda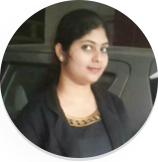 Geetisudha Panda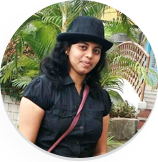 Sudeepta Mishra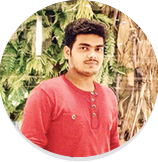 Sudhanshu Sekhar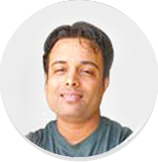 Biswajit Mishra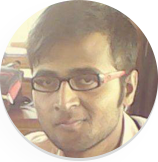 Rajesh Kumar Mishra

Top 5 Queries
What kind of salary can I expect after…
Animation is totally a creative field and so the salary will also depend on your creative talent.  However, the pay scale can increase within a very short period of time based on your ability. If you are able to showcase your potential to the fullest, then you are sure to…
Will you offer a job placement after I…
Animation is a self-driven career and getting a job in a reputed organization entirely depends on your animation skills and creative bend.  But to give maximum opportunity to the students, we will help to prepare the resume and get interviews with some major companies and studios in the entertainment or…
Will I be able to work on any…
Dishaapro believes in sharpening the theoretical learning together with practical trainings. We will offer some live projects that we are at present working on under the able guidance of our trainers. But this will only be offered depending on your learning process and your creative skills.
What is the eligibility of joining the animation…
A student who is willing to join our animation course should clear his or her 10+2 or 12th equivalent with a minimum of 50% marks. The candidate should have some basic idea about drawing, but does not have to be an expert in it.
If my drawing skills are not good, is…
Yes of course. It is true that drawing is considered to be the basic skill for an artist to become a good animator, but this can actually be mastered through practice and proper training. The animation and multimedia industry is looking at candidates having creative skills and this is even…
What is the scope of animation in India?
In India, the animation industry is still in a very nascent stage and so it holds a lot of promises in the coming years. With huge outsourcing work coming to India, there will be a great demand for skilled animators to work on international projects. Besides the animation industry, the…
Can I pay the course fee in installments?
Regarding this, you can talk to our executives and based on your specific personal reasons you can make the payment in two installments.