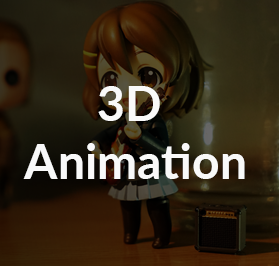 3D Basic Animation Course

Take a First Step Towards Your Animation Career
Dealing with moving digital images and special effect have become a part of modern entertainment, website development, video games and etc. Animations have gained huge popularity these days because they have become an attractive means to draw the attention of the visitors.
Maya is considered to be one of the most popular animation software in the industry. Our basic animation course is an absolute beginner's entry point that will help students learn the foundations of smooth animation. Our step by step approach will help to gather skills and principles of animation and start the journey by using a combination of theory and practical and hands on experience using the design principles.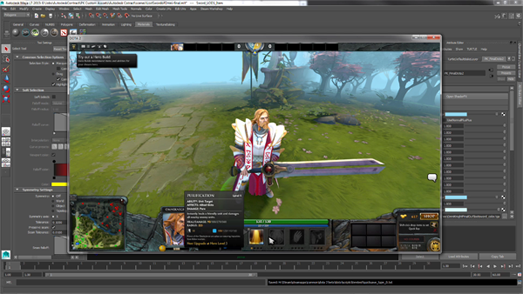 Animation Syllabus:
Start with Layout
Animation Basics
Body Mechanics
Introduction to Acting
Introduction to Advanced Acting
Use of Animation in Different Industries
Initially, when animation was started, most people had a perception that it was limited to drawings and cartoons. But as the industry matured, the perception changed to cartoonish productions for the web games, flashy and photo realistic usage of explanations in a convincing and realistic manner. Today, animation is used in various industries that opens up great opportunities for animators in:
Medical animation
Media and entertainment
Education and learning
Big screens or consoles
Architectural amination
Mechanical animation
Forensic animation
Why choose animation as a career?
Huge demand for animators across various sectors
Global job opportunities
Growth in the Indian animation industry is about 75 billion revenue
New Digital Sector of AR/VR/ set to grow at 35% CAGR
Highly paid jobs for creative professionals
100 % Placement Assistance
Modes of Training
Class Room Training

Weekend Experts Training

Online Training

Video Tutorials
A Basic Animation Course in Maya Will Help You To

Start Animating
With easy to follow steps and walk-through of the interface, you can easily start animating from the very first day.

Technical Competence
Gather essential information and technical skills to prepare yourself for entry level employment in the digital animation industry.

Develop Unique Style
You can start small and then develop your skills and style to create really cool animations.
Absolute beginners looking for an entry into the animation world
Professionals looking for a foundation course to serve their jobs better
Business owners willing to implement animation in marketing strategies
Who Can Join Course?
Students/ Individuals/ Beginners
Web Marketers
Entrepreneurs
Working Professionals
Freelancers
Course Duration & Fee
• Project duration :                7Months /28 weeks/336 hours
• Software :                             AutoDesk Maya + Photoshop
• Course fee :                          Call us at 9040033117/8 OR Contact Us
• Payment Terms:                  2 Installments
• Payment Mode :                  Cash / Check / Online Transfer
• Tutor :                                     Faculty From Dream Creation Studio
• Location :                               JSS STPI Building, Patia
Our Training Center
Bhubaneswar
DishaaPro Trainings Pvt Ltd
E1/1 JSS STP, In front of Trident
College, Infocity,
Bhubaneswar – 751024
Noida
Dishaa Pro Trainings Pvt Ltd
A-126 , Ground Floor,
Sector-63,
Noida – 201301