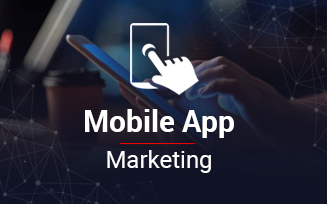 Digital Marketing Course
Mobile App Marketing Certification Course
Execute marketing strategies to promote a brand via mobile devices
With 80% of internet users owing a cell phone and 51% of all digital ad budgets spent on mobile, it's time for business owners to heavily invest in mobile marketing. It is a technique used to promote your business to appeal to mobile device users. When done correctly, it offers potential customers using smartphones with personalized and location specific content, so that the visitors get what they want exactly even on the go.Brands today are investing a lot to develop a mobile marketing strategy because without that they would be losing great business opportunities every second. When reach is a prime concern, mobile marketing is everything you need.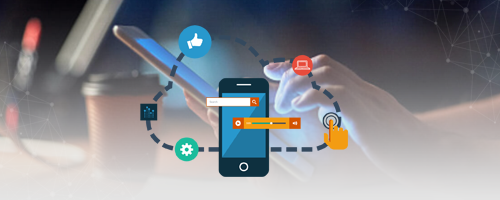 Mobile App Marketing Certification Course Syllabus
Introduction to mobile marketing

Create business opportunities
Mobile commerce
Communication and interaction
Types of devices

Mobile strategy
Designing elements
Capture a new user base

App marketing and advertising

Effective ways of promotion
Use of various platforms
App monetization
Use social media

Measuring campaigns
Gather deep insights
Make improvements
How mobile marketing helps in business growth?
Reach the targeted audience
Build brand credibility
Establish long term relationship
Improve customer service experience
Generate more income
Increase earning potential
The certification in Mobile marketing will help you to:
Understand and experience the huge opportunity
Know about the mobile landscape
Create a marketing plan
Expand your business
Enhance your marketing skills
Boost your potential for career advancements
Modes of Training
Class Room Training

Weekend Experts Training

Online Training

Video Tutorials
100 % Placement Assistance
Mobile Marketing Expert will be able to:
Expand reach
Target a wider market base and help to expand the business irrespective of its location.
Promote services
Help business organizations promote their services or products and boost more sales.
Generate higher ROIs
Create strategies for monetizing your mobile app and implement it to generate more business revenues than ever.
Who Can Participate?
Students/ Individuals/ Beginners
Web Marketers
Entrepreneurs
Working Professionals
Freelancers
Learn From Industry Leaders
Mrs Subhra
(Digital Marketing Director)
Mr Vipin
(SEO & Analytics Expert)
Mrs Sonali
(Social Media Expert)
Mr Prince
(Google Adwords Expert)
Our Training Center
Bhubaneswar
DishaaPro Trainings Pvt Ltd
E1/1 JSS STP, In front of Trident
College, Infocity,
Bhubaneswar – 751024
Noida
Dishaa Pro Trainings Pvt Ltd
A-126 , Ground Floor,
Sector-63,
Noida – 201301
Share this post: on Twitter on Facebook on Google+
Success Stories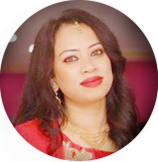 Nibedita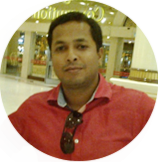 Ajit KR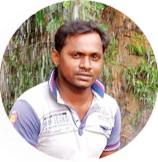 Satya Ranjan Majhi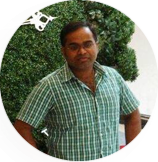 Swayam Satpathy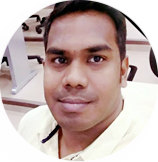 Pabitra Kumar Sahu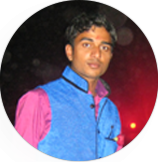 Rohit Kumar Nayak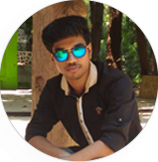 Saswat Pradhan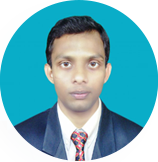 Shivananda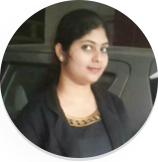 Geetisudha Panda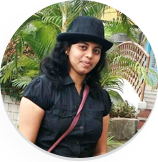 Sudeepta Mishra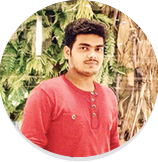 Sudhanshu Sekhar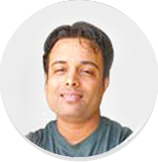 Biswajit Mishra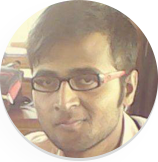 Rajesh Kumar Mishra
Top 5 Queries
Can I pay the course fee in installments?
Regarding this, you can talk to our executives and based on your specific personal reasons you can make the payment in two installments.
Do you provide certificates after the course is…
Yes, once the course is successfully completed, we issue a certificate of completion on stringent parameters. But it is vital to meet these parameters and standards of performance.
What are the qualifications needed to do the…
A degree is mandatory to start your digital marketing course. So, anyone with a bachelor's degree is eligible and can pursue the course. Young students, professionals and business owners from varied fields can join.
Why should I use digital marketing for my…
Digital marketing strategies often help businesses to stay ahead of your competitors. The platform helps you to reach various channels, wide range of audience base and offers better returns for time and money.
Are the courses very costly?
Every course has its own fee structure, and our courses are framed in such a manner that everyone can join without being worried about the fees. The fee structure may vary based on the course chosen.
Why digital marketing is the future?
The trend in advertising has changed a lot and today viral advertising is grabbing attention and social media also plays an important role. Gaining visibility online and promoting your brand is important, which can be done through digital marketing.